Want to make APP Same thing as WeChat , Can run small programs smoothly ? | Experience will send you to Xinjiang 、 Huawei 、 Cherry keyboard !>>>
author Lai Zheng (Allen Lai) front MySQL Official team members , Focus on Database Kernel Development for nearly 20 years , He has worked in dream ,Teradata, Peking University Founder and MySQL InnoDB Storage engine team , It's the Damon database kernel , Founder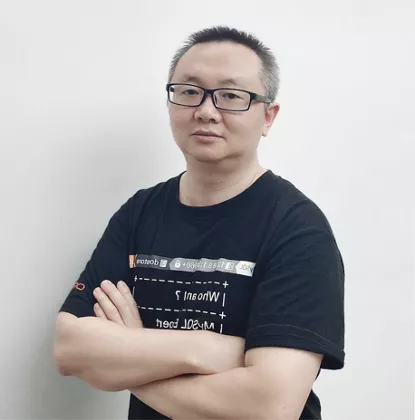 Part1 meet
2012 Spring of the year , I'm in an orange building in Zhangjiang , It's sunny outside the window , My friends and I are working hard on the keyboard together , With a soft telephone ringing , A strange number appears on the screen of the mobile phone ," Is it harassing the phone again ?" Leave him alone , I went on to do my own thing . But the cell phone is shaking all the time , It seems to urge me to , I picked up the phone and put it through , There's a very soft, professional voice from the other end ," Hello! , I am a Oracle Recruitment consultants for Amy, Is it convenient for you now …".
My career has been with MySQL There's an intersection .
Amy Tell me MySQL InnoDB The team is interested in recruiting suitable database kernel engineers in China , Ask me if I'm interested in joining .MySQL What is it? ,the world's most popular open source database, Invite me to join ? I didn't even want to answer her :" Of course. , And I have a lot of interest !"
Amy It's a very professional HR, Very efficient arrangements for my subsequent interviews , With a little bit of trepidation and excitement , I started to get into MySQL Team interviews .
The first round of the interview :InnoDB The team manager,Calvin.Calvin Is an expert in the field of database , In my early years, I graduated from CUHK and went abroad ( In the following articles, I will introduce MySQL The cattle of ).
The second round of the interview :InnoDB Performance optimization experts Innam,Innam Is the author of buffer pool performance optimization .
The third round of the interview :InnoDB A great god Marko.Marko yes InnoDB One of the founding team members , Storage engine technology experts .
The fourth round of the interview :InnoDB Architects Jimmy.Jimmy It's also a versatile expert in database kernel , And it was before sybase The boss of the kernel team .
A complete set of procedures come down , Actually MySQL The interview is not as many rules and difficult as you think , Before and after 4 round , It's basically chatting , It mainly focuses on the things that have been done before and the understanding of the database kernel , During the interview , I'm quite impressed ( More interesting ) There are three things :
One is Innam The accent is too strong , Plus calls from far away Canada , My English listening is really not high , So I didn't understand a lot of questions , There was a lot of panic at that time .
The other is Marko use google talk Asked how to find transaction deadlock , His typing speed is super fast , So I think there's a typing machine on the other side , It wasn't until I saw him that , He's just an emotionless programming machine ( Actually ,Marko Still a very interesting person , I'll introduce some interesting things about him later ).
Last , and Jimmy The interview was held in a cafe on Nanjing West Road , Two people seem to have known each other for a long time ,Jimmy It's a wonderful person , Very friendly . The whole interview process is quite relaxed , I didn't plan to , Maybe it's really lucky .
Part2 The team
In terms of traditional software enterprises ,MySQL The team structure is relatively flat , There are few levels , Basic employees like me , leave Oracle The biggest boss Larry Ellison It's five stories apart . The main reason for this is Oracle Acquisition MySQL For a long time after that , Basically reserved MySQL The original structure and personnel of the team , It's just a little bit of simple access .
Whole MySQL Divided into several big teams , Yes MySQL kernel,MySQL replication and MySQL NDB wait , These big teams are subdivided into a number of small teams , such as :MySQL kernel There are optimizers in the team ,server layer ,InnoDB and QA etc. .
at that time , Where I am InnoDB There is... In the team base In the United States Calvin,Kevin,Jimmy, Finnish Marko, Australian Sunny, Canadian Innam,Michael, Swedish Mattias, India's Satya, Bulgarian Vasil, Plus China's me , There were only eleven people , But from eight different countries , It's a completely global R & D team . Everyone on the team is an experienced database kernel programmer , such as :Marko yes 2003 Joined in InnoDB The most experienced God of all ,Sunny It's in the future InnoDB manager,Kevin I was once involved in Falcon Storage engine development veteran ,Jimmy Once led Sybase And so on . Can work with so many big guys , It's really a lucky thing .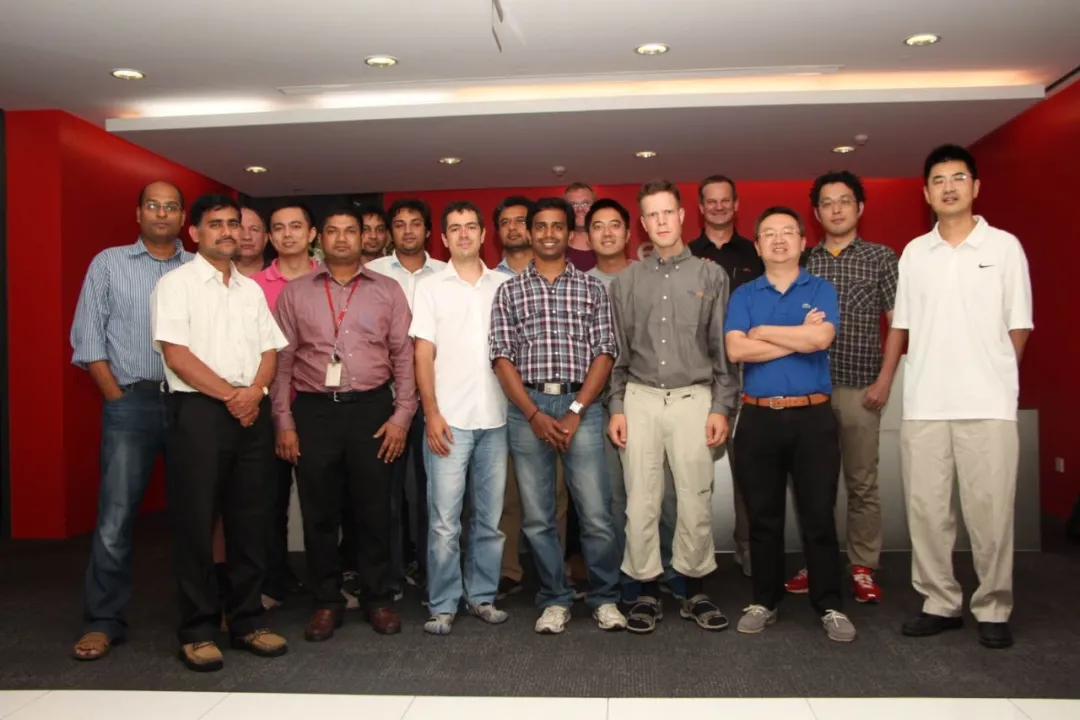 Right up :Jimmy,Yasufumi, Allen, Kevin, Marko, Shaohua, Mattias, Satya, Sunny, Vasil,Aditya, ??, Annamalai, Bin, Michael, ??, Krunal…
Part3 Work
stay InnoDB Work , It's a very happy thing , Because you can work from home , I believe many people envy this point , And that's for a parent who needs to pick up their kids every day ( I ) Come on , It's a very rare Welfare , Not only can .........